The Freedom to Love (LGBT relationships)
October 10, 2009
I absolutely don't understand how some, in fact many, people have problems with LGBT (lesbian gay bisexual transsexual) relationships. In 2007, 1,460 hate crimes were officially reported. That's an average of four crimes a day! Something should be done about terrible things like this, because LGBT relationships are not something to be discriminated against for.

You can control what clothes you wear, what food you eat, what you do for fun, and what kind of people you talk to and are friends with. But one thing that you can't choose is your sexual orientation. It's just wrong to say that someone is going to hell or is hated by God because he or she likes people of the same gender.

Hating someone because he or she is a lesbian, gay, etc., is, in my opinion, as inexcusable a crime as racism. As I said before, this is something that you have NO control over, just like the color of your skin. Nobody has the right to tell anyone else who they are allowed to like/love just because someone "can't have babies" because of his or her sexual orientation.

It's not a clearly defined right given to us in the Constitution, but I think that the Freedom to Love ranks right up there with the right to free speech and the freedom of religion.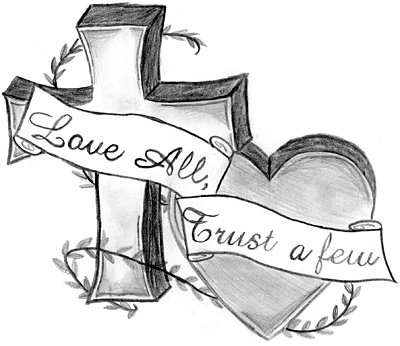 © Gina W., Glen Gardner, NJ