Tribute To A Friend
January 28, 2010
Three years ago, as a freshman in high school, my outlook on life changed. I'd spent the four middle school years teased, harassed, and bullied on a daily basis. After that, I wasn't interested in making bonds with other people or working in the community. I wanted one simple thing worthy of sacrifice; the good grades to assist my college experience. When I adjusted to my new environment and the teasing thankfully lessened, I loosened up enough to notice Runt sitting in the front row of my French class.

She became a true friend like I'd never had. I could understand her before she even spoke, and she understood me. Runt introduced me to new music, art and ideas. I shared my dry sense of humor and ability to express my feelings and recognize other's. We moved into each other's families, hearts, and writing. My life was in Runt's capable hands.

It all sounds highly romantic, yet there is no physical attraction between us, but something more profound. There is a love between us untainted by suspicion, secrets, or lies. There are only sweet memories of laughter and the sad memories of when we discovered we had to part.

Runt had to move barely a year after we'd met. She cried when she found out, her tears splattered on my shirt, but I couldn't cry. I didn't want her to be distressed, I just wanted to comfort her. All I could do was spend each moment with her until she left. We smiled and laughed through picnics, mini golf, and spending time at the beach. When the last goodbye was said and Runt waved her last farewell, I watched until my best friend was out of sight and sobbed, the darkness hiding my face.

Runt and I still write emails back and forth, send packages, and call each other at least once a month. She's in a new town with new friends now, but we're still close. There has never been anyone I love more or who cares about me like her. I'm grateful. She could be on the other side of the galaxy and still be in my heart. No matter how far apart, we're never alone.

I believe in the power of the individual, like the single bud of spring poking its small head out of the melting snow. I believe in the love and reliance on another. Be it a friend, a lover, or even a pet; the relationship between two beings is singularly rewarding, singularly touching. This is what I believe.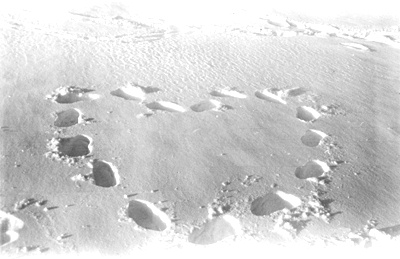 © Kim B., Marblehead, MA