Young love???
March 5, 2010
This is something is very ususal and happens to almost everyone out there in young ages.But lot many times we mistake love for many things like say infatuation,crush, simple liking or even for an accustoment.But when we are under the spell of admiration do we actually want to listen to anything against that person? The answer is very simple and neat we just want be close to the one no matter even if the person is aware about it or not.
Liking someone doesnt not mean that you are in love with that person.Love appears where there is a respect,first of all in the eyes of each one for each other, willingness to understand each and where caringness occurs.Ofcource the other things like loyalty, compromise,sacrifice, adjustment and more which I will cover in this entire article is too important but when the first mentioned things occures in any relationship the others automatically develops.
Love is unconditional. It cannot be weighed nor measured.
But there's a drastic change in today's love system. You meet, get attracted to each other reasons may be various like based on looks, good flirting personality, one good quality in the person, humor or even social status. But how far is that right calling a couple of good moments a love? I believe no one knows anybody that well as oneself.Its you who know what you are and what you want. There's nothing wrong getting attracted to the complete opposite ones. Infact there's nothing wrong infatuated to bad ones as well. Because as we know we dont have attraction control powers. But even when we cant control we can be in control.There has to be something called self controlling power in us. I m not of the view where i say there should be no young(teen)dating. All i mean is date the person who you know well enough to not to get hurt in a deceiving manner.
Loving someone does not mean you have to put down your self esteem for the one. Dont forget at the end all you have is all of yourself.
Love is pure always. The situations maybe blurr in the beginning but will get clear soon later. So you are the one who has to decide at the end the one which you are experiencing or want to experience is love or something like love or just feel some what like love….
Being together with the one you like is good but every relation stand tall when both feels the same for each other. Everyone is worthed to be loved as they say there is a right person for everyone out there. So when you will meet your right man /women you will notice that the way you feel at every moment with them you never felt like this for anyone before.And why didnt you meet this person much much before when you were looking for….
Well i wish all the best to everyone. But remember exploring is not bad prior you respect your limitations…..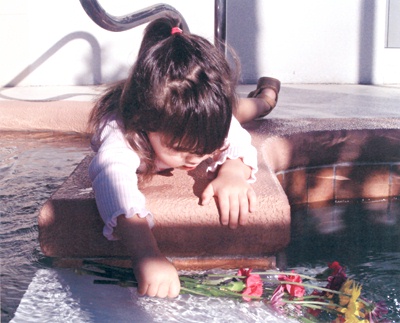 © Courtney C., Palm Coast, FL