Love Does Not Equal One Man and One Woman
June 24, 2010
What defines love? Must it always be a man and a woman? In my experience, not at all. Love is not something you really can define, much less set limits on. Since when is love something that is not considered true if its different?
Marriage should be open to gay couples.
They're in love, probably more so than some hetrosexual couples. What would it ruin? Only in Levitican law does it state that a man must not lie with a man, nor a woman with a woman. Levitican law does not apply to the vast majority of us, or else we'd never cut our hair or eat meat save for beef.
So there goes the religeous arguement.
It's not an abomination, homosexuality has been around since the beginning of time, Only now are we being respected as people. And yet, it is such a long, hard journey which is still incomplete.
Marriage for gay couples is no skin off anyone's nose. If you have a problem with it... don't be gay.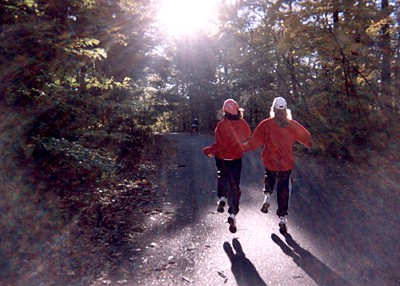 © Jacqueline W., Milton, MA