What would you do?
August 19, 2011
What would you do, if you loved someone so much but they hurt you so much?

Leaving you angry and so upset and such a bad place that you can't believe that you let someone make you feel this way. Feeling so down about yourself you blame yourself. They left you, not once but twice, and the common factor is you. So it must be you, right? I never seemed to make you happy, there only seemed to be one thing, and that wasnt me. But i supported you all the way, because I knew that it made you happy and that's all that really matters to me. I seemed to just disappear more and more, from your life. I never feel like I can make you happy, I try to do all that I can to do what I think will make you happy but doesnt work. If I couldn't make you happy than how could I make anyone else happy? So i stopped, I stopped caring I stopped trying to think about it all the time, I tried to stop thinking about you, it just hurt too much.

Here we are another chance, and it was fine for a few days, but now I feel back were I was, feeling like i cant make you happy. I know that life is stressful, I really do i just wish that you could tell me about it, i feel so left out your life, we are more like strangers than ever. I don't want to be like this. I want to be with you I love you so much I just wish that you saw it. I don't want to say anything, if i do i may lose this little than i have and no matter what everyone elses say this is better than my life with out you.

Think about this for me, if after everything we have been through and i still love you, and want to. than i must see something in you, something good because you are something good, than must there be? Just believe in me, let me into your life really into it, trust me, and love me for who i am and things will be ok.

Is that too much to ask for?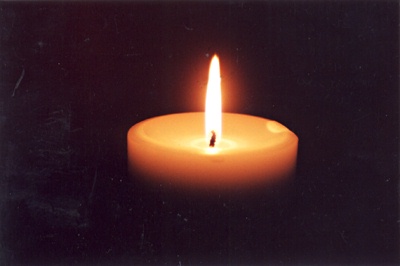 © Ashley D., Philadelphia, PA