I Need Him
September 16, 2013
Your name is so beautiful, it is a part of you that I love so much. So many conversations based off of that single topic, your name. It is such a simple conversation that meant so much to me, to this day. I'd love to wrap myself up in your name. Like a blanket, and repeat it over and over in my mouth. Have the word roll off my tongue and have it fill my thoughts with its tremulous vibrations. I want to write it out in paper, type it in different fonts. Create pet names and compare other insignificant names to your magnificent one.
I wish I could walk up to you and make you understand this, all of this. I feel…I feel, for you. Even with all your awkwardness, you make up for it with having a catching laugh, and an amazing sense of humor.
People wouldn't expect me to go for the nerd. They expect me to go for the widely known attractive sporty guy…the one who likes to flex his muscles instead of his heart. You all will be so surprised and confused, when you see me holding hands with the boy carrying his viola and drawing pad with one head-phone in his ear to his next class. Instead of the boy wearing his jersey and carrying his basket ball.
What I really want is something real, something tangible. Not something based off of popularity and have it all be just for show. I want to be cared about, and to have somebody to go to the library and sit in the corner listening to music reading books with. I want somebody to play a duet with on my violin, and a person with a different taste in music. I want somebody who can educate me.
With all the things you will be seeing, you won't be seeing my flushed cheeks, and be hearing my nervous giggles. You won't be feeling the butterflies in my stomach or be carefully painting the eyeliner on my face. You won't be day dreaming the same things or listening to the same songs.
You will be observing from a safe distance, far enough away to not be hurt but seen. And you will shake your heads and sigh, talking of how I gave up my life of privilege for a boy, and how mistaken I am. That it really is too bad, she had so much running for her, already homecoming princess…up-coming queen. ASB president was right on the horizon…
But I am so happy, who cares about that? I am happy, and nobody can convince me otherwise. I need substance, I need to be able to say what I think and have somebody understand what I'm saying. I need to look somebody in the eyes and tell them how much I care about them. I need to have them care about me, and not pretend to. That's really all I want, something even better than a friend…him. I need him.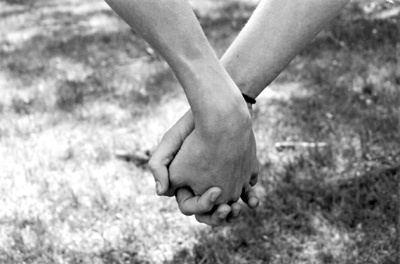 © Alexa T., Pompton Plains, NJ