Stay please
November 25, 2013
Everyone let's go at some point. Everyone leaves. We try to hold on to the ones we love and care about. But it never works out. Then we blame ourselves. Thinkingthat it was our fault, thinking that we were doomed fromthe start.
To escape this fate, most people distance themselves. Trying to avoid the tears and pain of a loss. In the beginning we all have someone or something we want to keep. To hold onto for comfort or affection. Something to be bound to, to feel like we belong.
Some people cling. They're desperate to not be abandoned. they lose alot in their attempt to keep someone. They lose their family, friends, even themselves. In order to keep someone who most likely doesn't even want them.
I guess leaving is a good thing. You don't want to force something to last. force it to the point where you question your existence in someones life. What role you play.
In the end, we can never control the outcome. we can never keep the one thing we believed has kept us grounded for so long. The on thing that made us feel whole.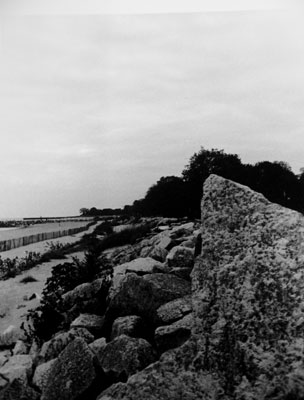 © Sean M., Apple Valley, MN