We Don't Get It Right at First
June 30, 2014
I SAID TO #1:
"Kiss me...press your lips softly against mine; make me smile. Here ...take my heart, hug me like you'll never let me go..."

Then he let me go... dropped my heart...broke my smile and cursed me with the lips he had pressed softly against mine.

This is the journey we all must take to find perfect love so that the next time we'll be more careful, we'll be more slow, testing if the others can withstand time -can be TRULY patient.

I SAID TO #2:
"Kiss me -but only on my cheek; I hope you don't mind receiving only the sparkling of my eyes - instead of turned up lips. Here -take what's left of my heart and instead of a hug -just hand me a jacket.

And it's nice, that regardless of my armour, #2 saw past my coldness and into #1's mistakes; and he corrected them. Causing me not to fall in love (for falling would result in me hitting the ground hard), But instead, simply to love him.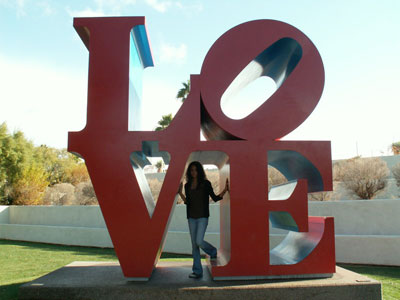 © Shannon E., Glendale, AZ