Life Is Only So Happy Without Love
November 4, 2014
Life is not only a word, its more than a board game, it is a power so strong it drives away sadness and misery. At least that's what most people think. But the wisest people know that life can only go so far without meaning. Without meaning, life can even be a burden, a holder of sadness. But what drives the sadness away is the meaning in life, that meaning could be hope, family, pizza, for me it is all these things but most importantly, the meaning in my life is love.

My love is not for some famous person, not for an imaginary girl friend or a pillow I pretend is a girl (I don't really do that). My love is for the smartest, funniest, most beautiful girl in the world.

(That I have met so far) At least that's my opinion on her. I would rather not mention her name because she might not want me to, but I will just say she is a fellow writer and I love her with all my heart. If any of you readers loves someone like I do you should cherish that felling for as long as you have it, because if that feeling is true and you lose it, you may never be able to get it back, and you can lose the meaning in life, and that is the last thing you want to lose. Never expect that the first person you love will be the one you will spend your life with, because if you do and things don't happen as expected, your heart could break and no longer be able to seal in the love in life. And if that happens there is still a chance for love, but only if you still have hope and family. Hope is the string and family is the needle, family guides and encourages hope and together they can stich a broken heart together so a heart can again support love in life. But an old worn out doll with too many stiches can fall apart easily as well as a heart that's been broken to many times might lose the belief in love. And you think you are better off without it.

Never let this happen to you, if too many people in your life have broken your heart, it just means that you have chosen the wrong people to love, and you need to look a little harder. And if you are thinking "why should I take his advice" the reason you should take my advice is because my heart was broken, stitched, and now holds the love for a new person, and as of now she is the perfect meaning in my life. And for those of you who have a perfect meaning in life, make sure your heart has a good grip on it.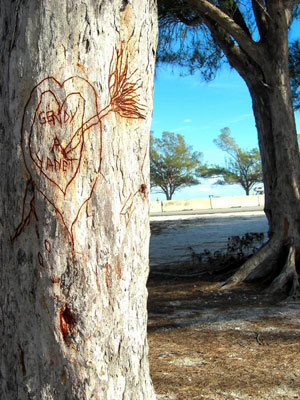 © Richard F., League City, TX