THH: How Much of Your Book Is Actually Yours?
June 13, 2015
2014 was when I began the Holy Hitchhike, a modestly obnoxious column on my varying opinion. It all began with a study on the red-haired boom in teen fiction. And here, a whole year later, why your latest literary masterpiece might not be completely yours…
For a writer, the whole existential crisis is unwelcome. Between the deadlines, characterization, and Creativity's unfair sleep schedule, there's little time left to philosophize. After all, you've typed the darn thing yourself, one word at a time. Nobody should go on and tell you that 12% of those 300 pages belong to someone other than you.
And what if that someone is greater than a person? In Malcolm Gladwell's Blink, the science writer melds psychology and story into a tangible reality. Along the way, he also introduces "priming." The process is simple, while the effect profound: Our unconscious picks up on the little things that reveal our environment, and literally bends our behavior to "act appropriately." A 'mental valet' is described; an undercover Jiminy Cricket, if you will. For example, if you hear classical music playing in the background of a subway station, you will be less likely to resort to vandalism. You might not consciously notice the music; but your unconscious could, and the societal associations of classical and proper and good behavior are strong enough to urge your unconscious to take action. Has society just brainwashed you?
Still, it seems a little farfetched to suggest that books shoulder the same effect. I mean, they're books. They're frequently the ultimate escape from society itself. But what if they can also serve as the patron of society's current trends, themes, and ideas?
It helps to consider the theory of "old books." Many masterpieces have never lost a day in the sun since publication—there's our golden boy Shakespeare, for example. Not only has his work become the premium essence of high school English class, but his stories have never truly disappeared from the shelves. Some of the hottest '90s-2000s chick flicks stem from his greatest works. 10 Things I Hate About You (1999) plays the wit of The Taming of the Shrew; O (2001) is baseball-ified Othello; She's the Man (2006) holds roots in Twelfth Night; Get Over It (2001) a modern Midsummer Night's Dream. And then of course we have Baz Luhrmann's unforgettable Romeo + Juliet (1994).
However, some classics "of their time" are losing luster fast. Their once congratulatory themes are now pitted as old-fashioned, backwards, or even prejudiced. For example, after watching The Last of the Mohicans for history class, I was eager to check out the book of the same name. Then I found nearly everyone on GoodReads attacked it. A common complaint was the blatant racism presented in the novel by James Fenimore Cooper. It was noted a few times amidst lengthy comments why—by describing the political situation of 1820, when the U.S. was trying to move Native Americans farther away as they themselves pushed west the frontier.
Despite that we know little of Cooper's personal political preferences, it opens up a new train of thought. Is it possible that some of the societal struggles of our time have snuck their way into our reading and writing? That's no excuse for the bigotry that may unknowingly outline classics. And it's also unquestionable a writer's personal values hold greatest impact. Still, there's a reason Entertainment Weekly says "TV proves once again to be media's most effective agent of social change" in its official LGBT issue. The magazine addresses the surge of openness in media to explore and share stories about the LGBT community, and with it, brings a tide of new acceptance into people's living rooms and laptops like never before.
And it lends a hand to the concept of literary universality, as well. Whether for smarts, laughs, or the pure adventure, there's something special about the literature that has stood the test of time. Could it be they've preserved a slice of an optimistic society within their pages? Or a vision of society that haunts us so much we are stirred to change? Perhaps the societal values they address remain, in essence, as important as ever?
I guess we'll have to keep reading to find out.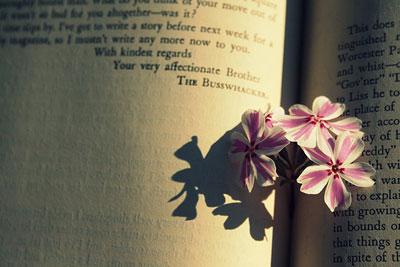 © Jordan K., Oxford, GA