Greed, Money, and The Selfish
June 23, 2010
I splashed ice cold water on my pale face. I looked up, staring at myself in the mirror and watched as my $5 eyeliner dripped down my face. For some reason I wanted to look good today. I wanted for once to be noticed but I realised something when I got home after school. I was being like those snobby little brats from school. It was something that I never wanted to be. And the most stupidest thing was that they spent $30 just for eyeliner and $100 just for a leather jacket when there was an exact one for $20.
Girls like that pissed me off. Just because they had money didn't mean they had to use to for pointless material objects. I have money but do you see me buying a $500 bag from Guess! No, I like being different and having my own style. I shop at op shops and indie stores in the city. I may look weird to you but I look like myself to me. When I look at you I only see an outfit that's from a fashion magazine.
Maybe for once we can use that money on helping people that don't have the best of everything. For once I want to see my school do something for people in need and not for themselves.
Be different because you have something that people would love to see in you!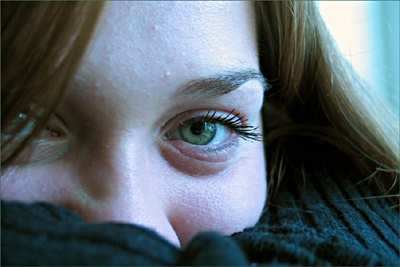 © Andrew M., Belleville, ON, Canada