Star Reviving
June 14, 2009
My town voted about a year ago on the Board of Education's budget cut. Either the people would have to pay more tax money for our school system, or several teachers would get laid off. We students, in addition would have to forgo the newspaper club, chess club, field trip club, and a few others. Not to mention the omission of music class as a unified art, and the necessary study period being placed into our high school schedule, making our college itineraries look anything but proficient.

I remember student council representative sign-ups at the beginning of the year. I would certainly have run, had I known that there would not be a school newspaper any longer. I had decided that I would do only one after-school activity, and certainly, that would be the newspaper club.

Little did I know that the lack of a possible newspaper club instructor and the money for ink and newsprint paper made it less likely the ASMS Star would ever be in print again.

I was disappointed, to say the least, but I could understand the lack of money. What was beyond me was the school's incapability in solving the problem.

Student Council has had days where students could wear pajamas and hats to school, on the account that they would bring in one dollar or a canned good. All profits were donated to the town's food pantry. Why couldn't we have a pajama/hat day for the school newspaper?

I spoke to my guidance counselor about it, and posed my side of the situation. He understood was I was saying, and agreed to back me up on the idea. He said that if I felt this strongly about it, I could write a polite letter to the principal, asking for her permission to publish a school newspaper, and signed by the students and teachers involved.

So I did. I got the signatures of three kids interested, and if this thing really happened, more could join along the way. I also got the signature of my counselor and handed the letter, folded business-style three times, to the principal. I was more than happy when she said she'd look into it.

It's the end of the school year right now, and if we can just find someone to watch over the newspaper club's activities, then we'll have an ASMS Star next year. So don't just let your opinions fly about your head like jittery birds; do something about them, and you can make an honest difference.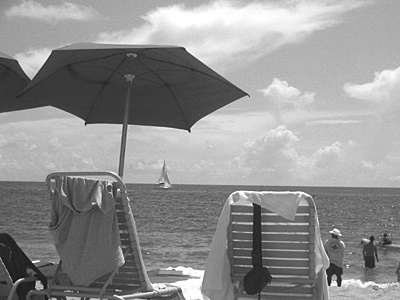 © Emily O., Boynton Beach, FL