Science for Girls
April 27, 2016
"We must have perseverance and above all confidence in ourselves. We must believe that we are gifted for something and this thing must be attained." These inspirational words from Marie Curie, the famous chemist who studied radioactivity and is known as the "most inspirational woman in science," are motivation for girls to follow their dreams. However, many girls are not able to become like Marie Curie and can't ever explore their interests in science. Their confidence is extinguished so early they don't ever get a chance. Girls are constantly discouraged from math and science and it needs to be stopped.

After school, I go to a club largely related to STEM and creative thinking, and I am the only girl. Similarly, there is also a Math Counts club in our school. Only three out of ten participants were girls. The number of girls joining these clubs is ALWAYS less than the number of boys. This is not just a phenomenon at my school. For example, in grades K-12, girls were 6 times less likely to take engineering than boys. Also, women receive fewer bachelor's degrees in computer science, physics, engineering, and math. Why? Girls have an equal intellectual capability as boys. The perception of girls not being competent enough to follow these careers is negatively impacting them and preventing them from exploring fields in which they could potentially excel.

At a very young age, girls' interests are squashed before they even start. Parents, teachers, and even toys direct them away from science and math. According to the New York Times article "How Elementary School Teachers' Biases Can Discourage Girls From Math and Science," elementary school teachers often give boys better grades in math and science. When tests were graded anonymously, the girls did better in math and science than the boys. However, when the teachers knew the names of the students, the boys outscored the girls. This is an obvious case of unfairness to girls and early discouragement.

Efforts are already being taken to promote STEM for girls around the world. The organization, Girls in Tech, is already working to help girls internationally. Higher education for girls decreases poverty rates and increases health for families. However, education for girls is very low in developing countries so they don't get to pursue math and science.

Even in developed countries, where capacity to provide equal education is present, it is the view people have of girls that discourages them so early in life. Therefore, it is mandatory for people to break down these stereotypes and make sure that every person has an equal chance to pursue the career of their choice regardless of gender without having to suffer from discouragement and unfairness.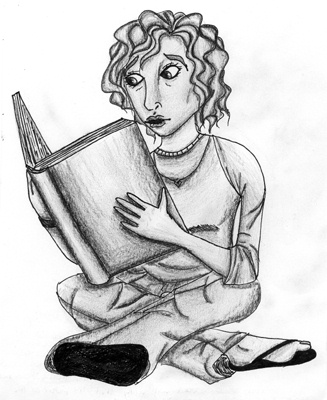 © Emily M., Milford, CT