my philosiphy part 1
November 5, 2009
Before I tell you, the reader, my opinionated views on certain subjects I will give you a short summary of myself. At first, I may have an unkempt appearance and carefree attitude can mislead others on my intentions. Unlike most teens, I have a more serious view on controversial subjects from philosophical questions, ancient and modern myths, and the hunt for the unknown. This is my thoughts verbatim.



Little do humans know that the mind can be augmented to unimaginable levels, that dour
guarantee of daily life sucks us in and holds us against our will, that the comfort of a commonplace day far exceeds the excitement of exploration and philosophy. These bereft standards can dull our minds making the unusual and new scary and unanticipated that no thing can be planned in advance. That life is supposed to follow an example of a cat, carefree and inquisitive, who only thinks about the present moment and acts on instinct, not judgments and opinions of others, but our own tentative nature must be stolid.


Nevertheless, to those who understand this can also mean, by human nature, to get ahead of the person next to you in the game of the opulent sovereign, the race to become god, the solo benefactor of the priceless gifts and lessons that it produces. Many insidiously destroy others, deploy themselves above the rest, and adulterate the illusions and realities that every one tries to grasp, and to laugh at how pliable others' intellect are. This is only the intimidation of dishonesty that some gape at their shadows and others gibe their reflections in the water, these ambidextrous thoughts guise the tiny spark of enlightenment, a world far beyond the obscure logic of Alice in Wonderland and the Phantom Tollbooth that is so similar to reality. To those who show fortitude in these difficult times I reiterate the mind can be augmented to unimaginable levels and that we should warily approach the exciting and fascinating.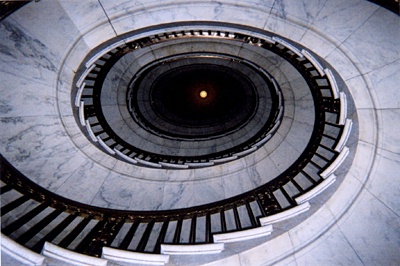 © Kyle T., St. Joseph, MO