Whatever Happened to Responsible Journalism!?
February 8, 2010
On November 25, 2009, renowned golf star Tiger Woods somehow managed to crash his Cadillac Escalade into a fire hydrant and a tree as his pulled out of his driveway. When the story broke, complete chaos erupted. People wanted to know why Tiger was leaving his house, where he was going at 2:30 a.m., and what really happened. Journalists, in turn, sought answers. Within twenty-four hours, stories were circulating about Tiger's "serious condition" (although he had only minor facial injuries), his "drunk driving episode" (a rumor fueled by his unwillingness to talk to the traffic police), and his "abusive wife" (another rumor claiming Tiger was leaving the house to avoid the wrath of his psychopathic, golf-club wielding wife). The Tiger Woods scandal was portrayed in dozens of different lights, from various angles and in "so many words." The situation was only made worse by irresponsible journalists and news sources looking to break the story first. Facts were left out, twisted, or discarded altogether. The story ballooned to epic proportions as a result of sloppy reporting and unwarranted speculation. Whatever happened to responsible journalism!?

The second paragraph of the Society of Professional Journalists' Code of Ethics states, "Seek truth and report it. Journalists should be honest, fair and courageous in gathering, reporting and interpreting information." One can only wonder how many journalists truly adhere to this code of ethics when they are under the pressure of deadlines and their news syndicates. Journalism is a job like any other, but reporters must be aware of the impact their words have on the world. They can tear down reputations in one fell swoop and rip someone's good image to shreds in a matter of minutes. The press can be a vicious monster; sometimes, it seems that journalists forget to be respectful of the people write about. When the world is transfixed by an athlete's scandal largely because the press blew the issue out of proportion, one must be aware that a blatant problem exists.
While gossip magazines and tabloids have fascinated the public (even to an unhealthy degree) for quite some time, there is a difference between reporting casual, everyday snubs and creating reports that can damage a man's reputation "on a whim." When journalists do not report responsibly, they take the focus off of the more important issues in society. In Tiger Woods' case, many of the rumors were true, but a great majority of them were not. His case is only the most recent example of a situation where more responsible media coverage could have prevented countless rumors and confusion.

The issue here is less about the journalists themselves and more about the pressure that these men and women face to retrieve facts at superhuman speed. Yet one solution to the issue of credibility in journalism is for journalists to step back from the situations they are reporting and report only the truth. While some would claim that this solution is inefficient because people will not do it, they miss the point. We must use any means necessary to correct rampant flaws in the integrity of journalism.
We as a society should take it upon ourselves to search for truth. Just because a news outlet reports it does not make it true. We must stop mindlessly believing the things we hear and read, and we must investigate situations ourselves. The issue of character and integrity in journalism is huge. Irresponsible reporting abuses our privilege of freedom of the press. As a society, we must learn to honor and uphold truth at any cost.

The Society of Professional Journalists' Code of Ethics concludes with a challenge to journalists. "Journalists are accountable to their readers, listeners, viewers and each other." Let us strive to hold the press accountable to the same standard of morality and truth that they hold everyone else to. It is time for a return to integrity in journalism, a return to the simple, foundational purpose for reporting: truth.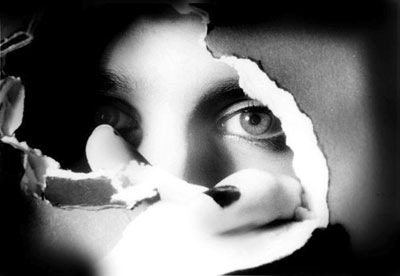 © Tabatha B., Peoria, IL