The Importance of History, Even Today
February 8, 2010
History breathes. With every step we take across the packed earth where millions have trod before, we give it life. Each word we speak, each sentence we write, reverberates with the voices of those long dead and forgotten. Speak one word, one phoneme, and that sound echoes back to an ancient roots in the city-states of Sumer, to Babylon and Egypt and tiny villages too small to bear a name, but nevertheless imperative to our history and the existence of our civilization. Too often, history is overlooked or dismissed, when every decision that we have ever made has been made before, in one form or another, over the course of history.
The past lives in us. It is the road we walk on, the air we breathe. It is said that, knowing the mistakes of the past, we can keep from making those mistakes in the future. But this is a misconception. Knowing the mistakes is not enough. We must understand the, learn from them, and change our course to reflect that understanding. No one is above the influence of the past. What we truly understand of our past is what shapes our future. Flawed perception, arrogance, or indifference can lead to the incorrect course. To keep from seeing imperfectly, we must educate ourselves about the world around us and behind us. The past, which is a vital thing in every second of our lives, can teach us more about the present day than any study of modern issues.
The history of the world is the story of our human race. It is the story of the great and insignificant deeds that have shaped our civilization. It tells of the vast, endless cycle of ruin and rebirth that has been repeated countless times since our first step into cognizance. Each moment that has passed weaves a tapestry of the ancient world—but it is the modern world, too. History breathes, and we give it breath. We stand upon the ruins of the old world, and look forward into the future. But our future could not exist without the past, and this book shows the many threads that connect us to the civilizations that have come before us.
History is mercurial, its interpretation changing with the one who gives it voice. It makes me want to speak, through all of the echoes and all of the resonance of ancient tongues, and give history my own tone. To teach more people of their roots, to open their eyes to our roots and the ties we all share, as mine were opened by learning and reading, is a way to change the world. I want my future to be a part of making that change.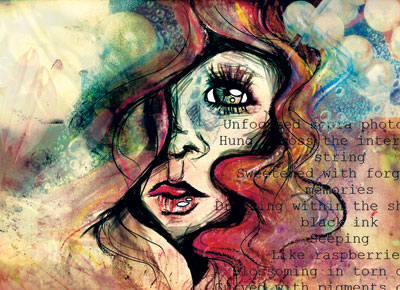 © Victor K., Las Vegas, NV