The ABC's of LGBT: Examining the Letters of a Tabooed Alphabet
April 11, 2010
When first setting out to write this article, I had the intentions of educating readers of the diverse components of the queer (now a word agreeably used among the LGBT group) community and of the enlightened experience I had at a recent LGBT workshop on a trip to UCLA. However, upon further thought, I felt that rather than discussing the various types of sexual/gender titles, it would be more beneficial to write about the more urgent topic of acceptance. Because in reality, before the categories of sexuality can even be discussed, the idea that there are individuals who are classified as a sexual orientation other than the traditional ones, must be tolerated, if not accepted.

While, I may not have first-hand experience and can't exactly relate to the situation of being a gay/lesbian/transgender/etc, I have taken it upon myself to become educated about this subject, and I imagine it might be enlightening for gays and straights alike to know more about such a once "tabooed" topic. Some might avoid this subject matter at all costs, but now, with more and more of the population being openly gay, it is high time that this topic get addressed. There are many gays, maybe even in our circle of friends, or possibly in our families, who are dying to come out, but often don't out of fear. If we can slowly build tolerance, then we can begin to make the situation much easier for our homosexual neighbors.

First off, we must take the notion out of many peoples' heads that talking about gays, lesbians, bisexuals, transsexuals, etc. does not by any means have to be a sexual matter. Many automatically think of sex when they hear homosexuality. Adults, mainly parents, too frequently regard sex and homosexuality synonymously. This outlook has led to countless controversies dealing with the censorship of homosexuality amid children.
A current debate was over the banning of an episode of Postcards from Buster (a children's show on PBS; a spin-off of Arthur). This was an episode about a lesbian couple from Vermont and their children. For the most part, this episode merely focused on this family's daily (ordinary) routines and had not one inappropriate or sexually-explicit scene. PBS chief operating officer Wayne Godwin and spokesperson Lea Sloan provided an assortment of reasons for PBS's ruling on censoring the show; Godwin explained that the episode brought an issue to the table that was "best left for parents and children to address together at a time and manner of their own choosing…". While I'm quite sure many would be quick to agree with Mr. Godwin, we have to acknowledge the fact that, many parents would most probably never choose the manner in which to address this topic because they probably wouldn't address the topic period. If the matter were about sex, then it would be a plausible excuse not to want a cartoon traveling rabbit (Buster, the character from the afore-mentioned show) to explain the gory details, but this isn't a theme of sex at all.
There shouldn't be any problem in explaining the different types of families that exist in America; explaining that there are gay and lesbian parents out there would be the equivalent to mentioning that there are divorced parents in America. Not only that, but exposing children to the idea that it is acceptable to have two dads or two moms, or whatever the case, these children would most likely grow up to be open-minded adults.

Whether or not parents feel it is okay to practice homosexuality, it is still crucial that they bestow the knowledge of it down to their children. Most might feel uncomfortable tackling this topic at an early age (like my parents), but it's best to form an open-mind early on, because if approached too late, the mind could possibly be too far closed.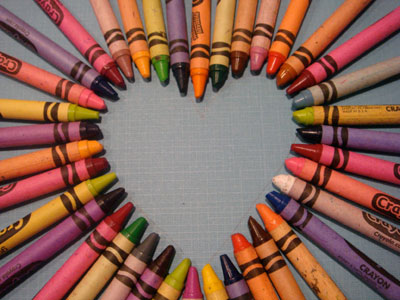 © Ashley W., Rockford, MI