It's a Lovestyle
April 1, 2009
I cannot walk down the campus of my middle school without hearing, "You're so gay." I cannot hear about gay relationships in my classes without hearing an exclamation of disgust. And it will probably not be possible for many people to read this without a grimace or two.
I am not homosexual, and neither are any of my family members, but I strongly believe that gay marriages should be allowed everywhere and not be discriminated against. To me, it is completely closed-minded to think it is wrong to marry, or just be, homosexual.

In fifth grade, everything was much more innocent than it is now, but words were still thrown around carlessly. Words that may be sharp and piercing. One of my best friends and I were having a leisurely argue with two boys. As an insult they thought was mild, they called us "lesbos." We cracked a quick joke about lesbians, and a girl whose parents are lesbian was near and heard it. The rest of the day, her face was long and bleak. There was a deep ache in my stomach for a while after that day. I never said anything insulting about a homosexual again.

Love is love, and I believe that everyone on earth and beyond should be able to love anyone. Hopefully, the world will eventually accept being gay. Our world, even though it is sad that we had to go through suffering, violence, and even death in the first place, has accepted other things that were discriminated against. Our new president, who I greatly admire, is part African. Being black used to be an odd, unusual, bad thing to some people. It was alienated, just as sometimes being gay is. But society, as it was proved on November fourth, is able to accept things that might be different to some people. I know many people who already accept homosexuality 100 percent, but I also know people who don't, and I think that is incredibly sad.

Maybe one day, hopefully soon, this world will see a homosexual man or woman standing up on the Capitol Building being sworn in to the place of president. Or at least be able to not wrinkle up our noses at the thought of it. Love, any type of it, is a beautiful thing, and having a rule for it is so wrong in my mind. The world should soften up a bit, and open its arms to every angle of life, race, and love. Homosexuality isn't a choice, it's a lovestyle.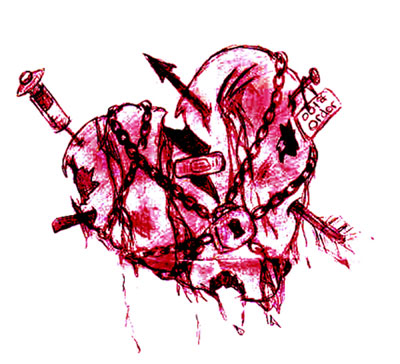 © Asia B., Hudson, MA