My Faith
October 7, 2010
Wicca is appealing to me for many reasons. I have gone to church, and it did not really appeal to me. Just sitting there for over an hour listing to some old man talk about the supposed only true religion, and how evil and impure we are and the only way that we can save our souls from eternal damnation and become pure is to throw caution to the wind and pledge ourselves to a single god whose ideals and teachings are continuously written and re-written by the hands of possibly corrupt clergy, and people who cannot translate things properly. With Wicca, all people who follow it participate in the rituals, instead of a select group of clergy, and that each person is free to follow his or her own path, wether in Wicca or in another religion.

Another reason I chose to follow Wicca is the harmony with nature and the peaceful ideology it teaches. The mono-theistic religions preach that the one and only true god said that the human race is to be masters of the earth and all of it's natural resources, and look what where that has left us. In a world scared by the conflict of waring peoples and ideals.

The people who know that I converted just look. They don't say anything, just look. They look at me either in a sense of pity or looks that say what the **** have you done to yourself. Others look upon me, and see something in me that makes them avoid me. Oh well can't change that.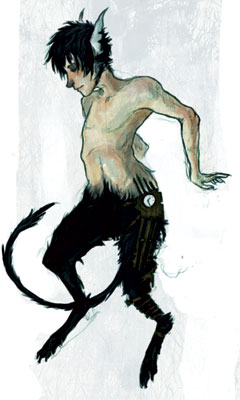 © Ebony S., Reading, United Kingdom