Proving Your Faith Starts With Accepting Others' Faith
December 11, 2011
Have you ever met someone who wants to prove what their faith means to them? Have you ever met someone who does that by downgrading another faith? I believe strongly in many of the principles of my faith, but I can't help feel ashamed when someone who shares that same faith, insults another religion to boost his confidence in his own.

One day on the news, there was a feature on Lady Gaga's new video, Judas. There was a controversy with the catholic church and a man from the Catholic League, Bill Donahue, was being interviewed. Instead of behaving in a civilized manner, he insulted the Islamic religion in his defense. Personally, I thought he looked like a fool.

Another incident is the Westboro Baptist Church. If you don't recognize the name, you might remember them as the church who protests at soldiers funerals. Their idea of "helping" people is telling them that God hates them.

The first step towards a world of respect and love is to give each other just that. If you want others to respect your religion, respect theirs. Everyone get's so defensive and they insult each other in the process. There's no reason to argue and try to convert and teach each other. We can all live in peace together by accepting the beliefs of others. If you want to show the world that you are strong in your faith, take the first step. Let them be strong in theirs.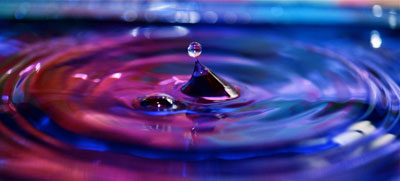 © Haley L., Anchorage, AK