A Different Jesus: Compare and Contrast
February 16, 2012
Analyzing the similarities and differences between Roman Catholics and biblical believers aids true Christians to augment their own faith by seeing the clarity in God's Holy Letter of love to them. When biblical followers understand Roman Catholics' beliefs, they can then witness in love to them better also. Unfortunately Catholics blindly add and take away from the Word of God. Shockingly they have even altered the Ten Commandments by extracting the second on worshipping graven images (The Ten Commandments). Many Catholics have never read the God's Word for their own; instead they hear from the priest a convoluted interpretation. Because Catholics actually follow a different Jesus in salvation, authority and the roles of Mary, comparing and contrasting the differences becomes vital for the soul.
Firstly, Catholics approach salvation and authority much differently than biblical Christians. For salvation they believe in initial justification through infant baptism cooperating with God by staying saved through the sacraments (such as baptism, Holy Communion, and more). When Catholics reach their final destiny, they never can have assurance of eternal security. Instead of Jesus' righteousness alone, the sacramental system uses works to increase man's righteousness. Furthermore, they trust in the bishops as their supreme authority in teaching. According to Fr. William Most, "the teaching of the Magisterium is the prime, God-given means of finding the truth." Conversely God would never share his authority and glory with another; He says in Isaiah 42:8, "I am the LORD: that is my name: and my glory will I not give to another, neither my praise to graven images." In contrast to the Catholics' road to salvation, Ephesians 2:8-9 tells us, "For by grace are you saved through faith; and that not of yourselves: it is the gift of God: Not of works, lest any man should boast." What a blessing and comfort for Christians to know their eternal future as 1 John 5:13b states, "You may know that you have eternal life, and that you may believe on the name of the Son of God."
Also, not only do Catholics place authority on the Magisterium (Popes and Bishops), but they contradict God's Word in praying to the Virgin Mary and placing her equal with God. Furthermore, the Catholic Church declares Mary as a perpetual virgin, having no other children after Jesus (The Catholic Catechism). Christians know He had brothers and sisters from multiple passages including Mark 6:3. Catholics continue to blaspheme by saying Mary mediates between God and man; whereas, the scriptures reveal "there is only one God and one Mediator between God and men, the Man Christ Jesus" (I Timothy 2:5). How can they also proclaim Mary never sinned? Romans 2:32 affirms "all have sinned and fallen short of the Glory of God." Although God did specifically choose Mary for a special role to give birth to Jesus, to call her 'Mother of God' and Co-Redeemer as the Roman Catholics do profanes Him. Certainly God needs no mother.
Despite the different beliefs on salvation, authority, and Mary, Roman Catholics and biblical believers do have similarities. Generally both beliefs bear the name Christian, which literally means a follower of Christ. Additionally they share many basic Biblical truths and doctrines, such as the Trinity. Both viewpoints agree heaven and hell exists. Together they believe in Jesus' virgin birth, death on the cross, atonement for sins, and his rising again the third day. However despite these many similarities, Roman Catholics and Christians cannot both hold veracity for such divergent doctrines.
In summary, biblical believers must realize the differences of their faith compared to Roman Catholics so they can equip themselves to "be ready always to give an answer to every man that asks [them] a reason of the hope that is in [them]" (I Peter 3:15). Tragically, millions of Catholics have no hope of their salvation. Indeed, they will never have accomplished enough "good works." They have a different Jesus because they change the way of salvation, authority, and the roles of Mary in the Word of God. Titus 3:5 concludes, "Not by works of righteousness which we have done, but according to his mercy he saved us, by the washing of regeneration, and renewing of the Holy Ghost."

Works Cited

"The Catholic Catechism." http://devoted.to/. N.p., n.d. Web. 9 Dec 2011.



<http://ecclesia.org/truth/catholic.html>.


The Ten Commandments. "Roman Catholic Ten Commandments." The Ten

Commandments . N.p., 11. Web. 9 Dec 2011. <http://www.the-ten-

commandments.org/romancatholic-tencommandments.html>.

William G. Most. "The Magisterium or Teaching Authority of the Church." The Catholic

Church . EWTN Global Catholic Network , 1990. Web. 9 Dec 2011.


<http://www.ewtn.com/faith/teachings/chura4.htm>.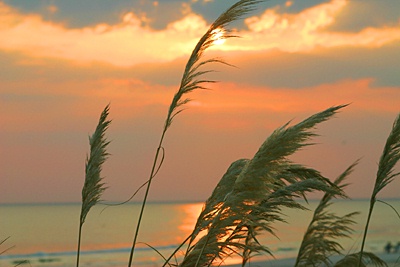 © Jonathan L., LaGrange, GA