If God can do anything, can He create a rock so big He cannot lift it?
March 31, 2013
If God can do anything, can He create a rock big enough that He cannot lift it?
There are primarily two things wrong with this statement. The first is the preconceived idea that God can do anything. I believe that there are some small things that God cannot do. But these things do no limit Him; in fact I believe they make Him more impressive.

-He cannot sin

-He cannot lie (which is a sin)

-He cannot betray His own character
The inability to do these things actually strengthens Him, because he's not burdened by the weakness of sin. The inability to sin, and therefore fail, is more of a strength than a weakness.

The second problem is your point of view. You are, in essence, putting God in a box by limiting Him to interaction with something physical, the rock. God is not only a spiritual being; He is outside space and time. He created space and time! So you are, by asking this question, limiting Him to the physical. He is so big, so out of our human comprehension that it is not that He can't per say, but more of it does not apply to Him.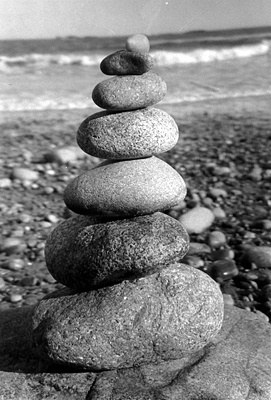 © Vanessa R., Marblehead, MA