Quiet stillness
March 31, 2013
Often times I am reminded of my finity. My small movement in this great world. This great big universe. Moments after heartbreak,
Moments after discovery,
Moments of quiet stillness.
When I sit down and think for a moment, that my life is so very small. So very short. And I am stunned into silence. I think about how important I make things seem to me. How I'm really stuck in this tiny, self absorbed world of my own creation. Then I think of my maker, of my Father who wrought me into being, into existence. And I wonder how such a small speck such as me could ever accomplish what God has in store for me in such a huge, overwhelming world. And suddenly life seems a bit brighter, a bit more purposeful; to know that I do not have to do anything in this life except what God wishes me to do. And if I do that, then I am living the best life possible.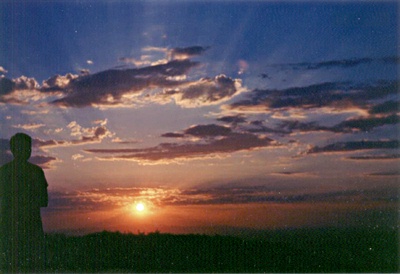 © Jovee B., Dededo, Guam