Impacts
April 9, 2013
Impacts…Something you might not realize you make when you do even the smallest acts of random kindness. From giving money to a homeless man to building a handicapped ramp for a couple, those little things can not only forever impact their lives, but might impact you as well.

I want to tell you a story about a couple that not only one mission group impacted, but how they impacted us. Two years ago in Myrtle Beach, there was a trailer park where we met the wonderful couple, Don and Janet. When we had first met them, we learned that Don had terminal bone marrow cancer and was told that he would probably only live six more months. We arrived at their house and immediately began working, tearing down a rotten pair of steps and ripping nasty carpet out of the trailer. Once the steps and carpet were gone, we quickly began to set posts for their ramp, while a group inside began to clean up the floors so that laminate flooring could be placed. We left that day, ignorant of the impact our kindness would have on them.

We spent the rest of the week there, continuing to build the ramp and floors. During the week, some of us youth and adult leaders were able to talk to both Don and Janet. I myself was blessed with the chance to talk with Janet while we hauled scrap and trash off to a local dump. During that drive, we talked about Don and his illness, what the two of them were like before his disease, and what how she was handling it all. I was honestly surprised by how open she was with me on all of these subjects. As the work went on, she asked more and more about me, like what were my hobbies like, what my career goals were, and other random small talk. I told her everything about myself, even some things not many people know. As I told her these things, Janet and I were surprised that Don and I had similar areas of interest. Needless to say, after we left the worksite, I felt different.

During the week, we added numerous more projects to our schedule to help them out more, such as building a set of steps leading to a patio off the back of the trailer, where Janet had used a small step ladder to up and down out of the door. We also got them a new mower, using it to cut their grass for them. Through the sunshine and rain, we worked harder than we ever have to finish this project up before the week was over. And we did.

On that Friday, all of the mission team stood before the trailer in awe of what we had accomplished, smiling in a proud satisfaction. Don and Janet walked out and admired all of the work we had done, thanking us all for the kindness we had shown them. At that moment, they invited us in and we still admired our handiwork. As we all crammed in, we noticed a number of gorgeous shell necklaces laid out on the coffee table in front of Don. We all stood around the table, looking at the all of the necklace's beauty. Don just smiled and said for us to take one as payment for all of the hard work we put into their trailer. We told him he really didn't have to, that working her was reward enough, but he wouldn't have it. So slowly, we all shuffled towards the table and took a shell necklace. He smiled as he watched us put the necklaces on. As our time ran short, we took pictures of both of them with our team. As we were about to leave, Don and Janet hugged us all, saying that if we were ever in Myrtle Beach, that they would gladly give us a place to stay. As it was my turn to hug Don, he pulled me in close and whispered "I love you man." I replied the same back and walked out of the trailer back towards the bus, tears welling in my eyes.

Over the next year, we never stayed in contact with either of them. We went back that year at the end of our week with a small part of the previous team, not knowing if Don was still here or with God. We pulled up to the trailer, remembering and still admiring the work we did that week. Janet popped out of the house with a smile and came over, hugging us all. To our surprise, she remembered our names like it was only yesterday. Don walked out of the trailer, looking healthier than he had looked the previous year. We later found out that he had gone into remission and his cancer had slowed down. I guess you could say everyone had tears in their eyes. They invited us back in and told us about the year they had, about how all of the work we did and improvements to their home helped Don to heal. Then they began asking us about what had transpired in our year away. We talked even longer, occasionally tearing up and praising the lord. As our time came to an end again, we hugged them and said our goodbyes. Janet hugged me and asked if I had accomplished a goal that I had told her about the following year, and she was so proud of me that I did accomplish that goal. We walked out of there in a silent reverence, shocked by the blessing of life that we had seen.

We got there numbers and left once again for an entire year, again silent. As this recent trip transpired, we went back to their trailer. We had a new group of mission members with us, eager to meet Don. As they rushed to the door, members of the team that built it all still admired their handiwork before slowly walking to the door. For those that had seen Don last, they were nervous of what they might see. As we walked through the door, we saw Don standing right there hugging everyone that walked through the door. As I walked to him, I shook his hand and hugged him. Smiling, he said "How have you been Sean?" I could barely talk. I smiled back to him and sat down on a nearby couch. Janet was so happy to see everyone again and started to and out slices of cake that she had bought just for us. I couldn't eat one. After most people had gotten a slice of cake, Don began to talk to us about his faith. He talked about an experience where he helped a family find Christ, how he knew he was dying, and how he was ready for the Lord to take him. As we listened, we were awestruck. He talked about a second cancer he had gotten and the chemotherapy treatments he was receiving. The returnees were in tears, due in part that these two felt like our own family. We had shared so much with them and cared for them so deeply. Don and Janet even cared for us like their own children. The new people in the group were moved by what they saw. Towards the end, our pastor gathered us up and we laid hands on Don and began to pray. What he said cut us all deep to the bones. "Lord, we came here thinking that we were the ones giving…but really we were the ones receiving. Receiving the gift of love from two people who came into our lives as strangers and now an extended part of our own family…" That's was the first time I had ever heard my pastor break down into an emotional heap. He almost had to have someone finish the prayer for him. He was strong enough to finish the prayer and for the last time, we had to leave. As everyone hugged their way past Don and Janet, Don pulled me in close, softly crying in my ear "I love you brother." At that moment, a big brick of a guy like me became an emotional heap. We let go, and I slowly walked back to the bus, crying my heart out, knowing that this would be the last time I get to see Don.

I had to share that story with you. I truly wish you all could have met Don. Don't worry; he is still alive for those of you worried that he is gone. I…I just can't describe what I or anyone else in that room felt. But, I guess that the power of impacting someone's life. We changed their lives for the better. We left a lasting mark on their home. We restored their faith. Now to me, that is a large impact.

Now that doesn't mean if you do something small, it won't count. I just wanted to tell you the biggest impact in my life so far. I mean, one random act of kindness, no matter how small, will have an impact. I promise you that. You may not see it, the recipient may not even see it, but it's there. Now don't go out just because you want to feel good. Go out there and change someone's life because you want them to have a better life. Do it for them, and don't seek any tangible reward. The real reward is knowing you changed someone's life for the greater good.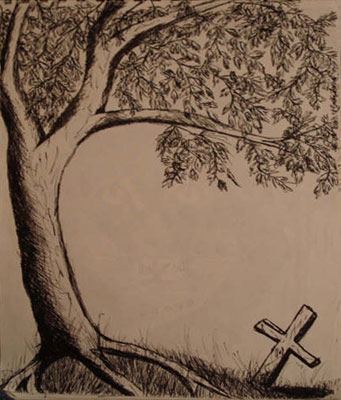 © Courtney K., Bethel Park, PA