What Will You See?
MAG
They say that when you die your life flashes before your eyes. Will you see anything other than a small black box in the corner of your room? Will your only companions be the remote and the cast of "Lost"? What have you changed in this world? What will you leave behind but empty bags of potato chips, a messy room, and an indentation on the couch?

Or maybe you'll be surrounded by people all the time. You are the center of attention and everybody loves you. You go out with your friends, partying and having fun, but what about in the morning? You wake up with a pounding headache and an upset stomach. What about your death, do you think it was time to go?

You could be the exact opposite. You may want company, but for whatever reason not have it. Maybe you're scared or shy. You go home, lock yourself in your room, and sink into anger until ... Will your family wonder why you had to go and do that to yourself? How do you think it will affect your little sister when she finds you face down in the bathtub?

Are you one of the Steve Irwins of the world, always out to find adventure? You love to entertain people, but will your love of adventure lead to your end? You can never be quite sure when your heart and spirit will be broken. All your adventures will one day be forgotten and it will all have been for nothing.

Or maybe you played it safe your entire life. You outlived all those others, but what for? You never did anything great, you never made anything of yourself. You're alone in all your security, but is that worth it? You just took up space on this earth.

They say that when you die, your life flashes before your eyes. What will you see?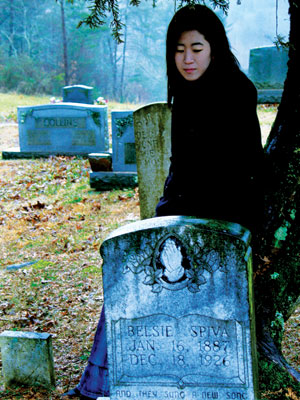 © Anonymous