Injuries In Sports
October 13, 2021
The best word for injuries in sports to me is devastating. Imagine you are on a soccer team and you're out on the grass during a game. You just made an excellent play to your teammate and they play the ball back to you. You turn and see there is only one defender and it's time for you to show off your hard work and skill. You make a move and go by the defender the crowd starts to yell and prepare for the shot. You plant your foot but for some reason, you slip and fall hard into the dirt. You don't feel it because of the adrenaline in a game but you look down at your leg and your foot is pointing the wrong way. It's sideways! You're rushed to the hospital and you have been told you can't play for the rest of the season! I believe that this is the most devastating thing that can happen to a player. Injuries are the worst thing in all sports. The reasons being for this statement are that injuries can ruin a player's entire career. The second being Injuries=Rehab time and not playing time. The last reason is that injuries are just unfair.
In the first round of the 2008 NBA draft, the Chicago Bulls drafted Derrick Rose with the first pick of the first round. In this year he achieved Rookie of the Year and his team made the playoffs but lost in the first round. In the next year winning the same amount of games and lost in the first round of the playoffs. In the 2010-2011 season, Derrick Rose was the youngest player to ever win the MVP.

In the 2011-12 season, they went 50-16 and made the playoffs. In the first round of the playoffs. They were playing the Philadelphia 76rs and Derrick rose was playing the best he ever had. People started comparing him to some of the best players ever because he was so young and had so much potential. In the first game, he was playing super well with 23 points, 9 assists, and 9 rebounds. This is when disaster struck. While going up for a layup he tore his ACL in his left knee. For the people that might not know what an ACL is or what happens when you tear it. The ACL or anterior cruciate ligament is a ligament that helps stabilize the knee and also connects your thigh bone or firmer to your shinbone or tibia. One of the causes for an ACL injury is landing awkwardly which is what Derrick Rose did. Derrick Rose came back after an 18 month period of rehab. This is the information behind my first reason why injured are the worst thing in sports. Derrick Rose could have never gotten injuries and maybe became the best player ever earning over 5times as much as he makes now. Derrick Rose came back to the Nba but would never play like his former MVP version of himself he will always be remembered in sports as a "what if".

Let's talk rehab. Rehab is easily one of the most frustrating things that a player has to do. Rehab is the process by which biological, psychological, and social functions are restored or developed to permit an injured person to achieve maximal personal autonomy. The reason that is so frustrating for players is that they think that they can play through it or are just dying waiting to play.

A good example of this is NBA star, Kevin Durant. Durant was on the Golden State Warriors. The warriors at this time were the powerhouse of the NBA with their big three of Steph Curry, Klay Thompson, and Durant. They dominated the regular season but that all changed in the playoffs. In the finals, one of their stars Klay Thompson went out with an ACL tear and would miss the rest of the finals and the following year. It got even worse in the 5th game of the NBA finals, Kevin Durant had the ball and tried to make a move left but in the process tore his right Achilles. Durant said before this injury the longest he ever had to rehab is 3 months, the first step of this rehab was three months. Kevin Durant said this about his rehab. "It was definitely new,". He told reporters during a conference call. "Learning how to walk again — well, not walking and getting assistance in everything you do for the first three or four months — was tough." The first step of rehab for this injury is relearning how to walk. New York daily reported to the matter, "That is underestimated. People don't realize that. And Achilles ligament is one of the strongest ligaments in your body," he said. "But after the pop, you have to build that up and that takes a while." So after learning to walk again, he had to learn to run jump, and move at high speeds again. For the next year and a half, he played it safe not trying to force his way back to playing, and is now playing for the Brooklin Nets and still playing at an elite level. This proves my point of injuries being unfair. If the Warriors didn't have an inures that would have dominated and won the Finals and get another Championship but that was all changed by injuries.
Injuries are one of the worst things in sports, they are just another limit on the human body. Now that I have told you about some of the more popular injuries I am going to tell you how to avoid some injuries. Play safe, play by the rules don't try to slide headfirst in games like baseball or softball or trying to tackle head first in American football. Another thing to do to avoid injuries is if you feel pain in your body while playing don't try to be tough and play through it and injure yourself more. Altogether have a good time playing game and sports but try your best to keep your self and body in your mind and protect yourself from injury.

Works Cited
users, Wikipedia. "2010–11 Chicago Bulls season." 2010–11 Chicago Bulls season, Wikipedia, 17th September 2021, en.wikipedia.org/wiki/2010%E2%80%9311_Chicago_Bulls_season. Accessed 10 October 2021.
WINFIELD, KRISTIAN. Kevin Durant opens up about recovering from Achilles injury, finally playing for Nets. NEW YORK DAILY NEWS, 2020. Kevin Durant opens up about recovering from Achilles injury, finally playing for Nets, nydailynews.com/sports/basketball/nets/ny-nets-durant-20201202-xythwilx2nfovnx2l3xxknsdqu-story.html. Accessed 9 October 2021.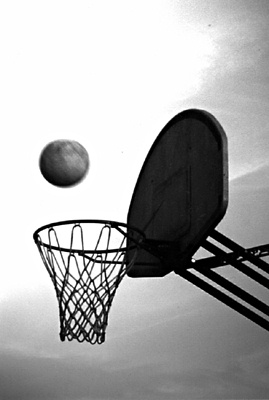 © Cassie H., Carmi, IL