The Steroid Era
MAG
October 7, 2009
Over the years, baseball has been played by everyone from the noblest athletes to downright dirt bags. The past 20 years, known as the Steroid Era, are a time in baseball's history I wish I had not witnessed. If I could, I would erase these two decades from the records.

Players including Alex Rodriguez, Barry Bonds, and Manny Ramirez – all linked to alleged steroid use – have tarnished the game's reputation. They are undeservedly breaking records set by greats like Hank Aaron, Roger Maris, and Babe Ruth. These legends are losing their place in history to cheaters. Bonds now holds the record for the most career homeruns, and A-Rod is on pace to finish in the top five on that list. Maris no longer holds the record for most single-season homeruns, and the clean players of our time, like Jim Thome and Javy Lopez, are being overlooked.

The big question baseball's steroids scandal raises is whether a player suspected of cheating should be allowed in the Hall of Fame. Some say yes, some no. Some say it would be fine with an asterisk next to the name. Mark McGwire, who recently admitted to using steroids, was rejected in the past, and José Canseco is out, but there could be future openings. ESPN.com's Rob Neyer, quoting the Hall of Fame rule book, put it this way: "Voting shall be based upon the player's record, playing ability, ­integrity, sportsmanship, character, and contributions to the team(s) on which the player played."

Character. Integrity. Sportsmanship.

Is pumping yourself full of illegal testosterone to hit a few bombers displaying any of these qualities? Some players do this to boost their careers, not to help their teams or promote the game. And through their actions they hurt not just their reputations, but their opponents' reputations as well. One homerun earned as a result of performance-enhancing drugs could spell the difference between the team that takes a long bus ride home to watch the playoffs on TV and the one that plays in the championship. Every homerun hit by a juiced-up batter hurts a pitcher's record. And every strike-out a jacked-up pitcher throws hurts a batter's résumé.

We will never know if some of these players really deserved the Hall of Fame or the bench. They annihilated their chance to prove their real talent when they took illegal substances. Now we have no choice but to assume it was all due to the drugs. The Steroid Era is a disgrace to the game of baseball. Players who chose to cheat and lie have not only marred their own places in history, but also the records of other athletes, and that is the biggest disgrace of all.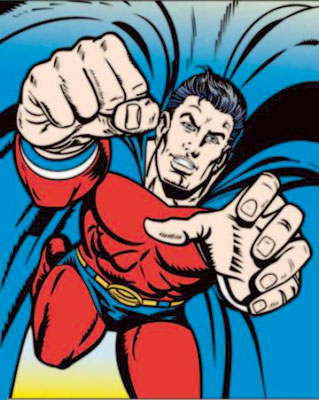 © Andrew Y., Wake Forest, NC