Give Triathlon a Go
August 5, 2013
Triathlon. What do you think of when you hear or see it? Perhaps you envisage a middle age person who as been doing the sports for 20 years and spends there whole time either training or talking about their next 'road session'. Or maybe you just think of what a difficult sport it is portrayed as? The truth is it IS a difficult sport, it's challenging and it really stretches the limits of what you think is possible from your body. However, it is definately not just for adults, if you catch the tri bug in time it will take hold of you in your teens. The brilliant thing about sport at this age is that if you want to compete and have tough training schedules then thats totally fine and you can do that. But you can also just do it for fun. The triathlon community is one of the nicest, most welcoming communities you will come across.
The immense feeling of pride you feel as you cross *crawl* across the finish line is really one of a kind.
So, if you want to get fit, have fun and meet a group of amazing, supportive people, search for a local triathlon in your area, you'll be surprised not just by how many you find, but in time, you'll be surprised by just what you and your body can do if you set your mind to it.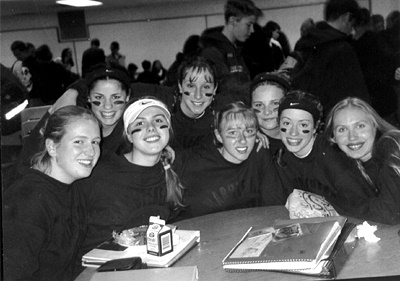 © Heather C., Marblehead, MA