Love
April 6, 2009
Love is like a flower,
Though sometimes it goes sour,
So beautiful and colourful,
Always love is wonderful.

Love is like a diamond,
It's the strongest thing around,
Love reflects all that is good and light,
Love truly is contrite.

Love is like the sun,
Two people joined as one,
United through all strife,
Essential for all life.

Now that I've found you,
I'll give you my heart and love true.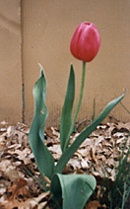 © Ashlee R., Plano, TX