The Bridge
April 7, 2009
She stands there,
All alone on the cold day.

Her hair whipping in her face,
As the wind spins her loneliness through the air.
Spreading through the earth like poison.

Her loneliness soon becomes their loneliness,
Spreading from her body into theirs.

Her pain soon becomes their pain,
Seeping into their souls.

She is all alone on her bridge,
Except for the old bridge that stands beneath her.
And the wind that spreads her poison,

She stands on her bridge alone,
Letting her loneliness spread like poison.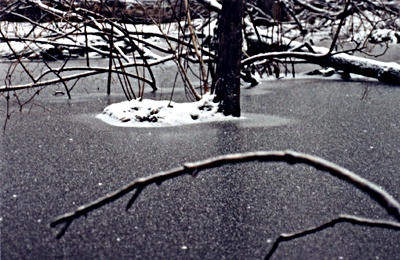 © Anton J., Philadelphia, PA