Spring
April 20, 2009
I fling the window open
Stop and close my eyes.
Cool breeze sweeps my pale winter skin.
I feel the sun again.
See
The green
Of the grass
The trees' spidery skeletons
Dotted with buds.
Hear
The swish of a rake
Removing the last
winter-fallen leaves
Birds chirping wordless melodies
The hum
Of bike spokes twirling
Childrens' shouts
Under pale blue cloudless skies.
The breeze comes again
Cooling my face
Rippling the grass
And making branches sway.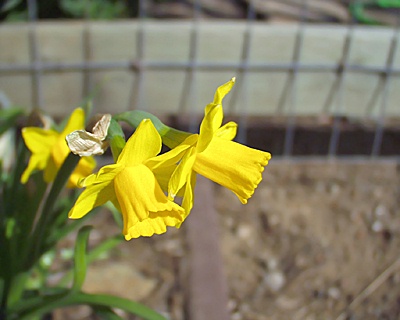 © Greg C., San Jose, CA