Conversations With No One
April 22, 2009
The argument I'll never make,
the chances that I'll never take,
the battles that I'll never fight,
are dying in my heart tonight.
The conversations never said,
The thousand books that won't be read,
the desperate points that won't be made,
down into silence they will fade.
And with it I will sadly go,
a part of me you'll never know.
The awful truth you'll never hear
is buried deep beneath my fear.
But hey, this kid's not made of stone,
just look and see, I'm flesh and bone.
I need approval from you now,
and don't worry, I'll show you how.
Listen to me, (you're not all-knowing),
this honesty won't stifle growing
of some small dream, in some small place,
by some small chance, I might just chase.
I used to know what that dream was,
but now I'm not sure which side does
have the merit, where am I right?
Dreams or sinking out of sight?
But I guess we will never know
if I keep quiet, although
catastrophe could happen fast,
and damage could forever last.
I don't have to worry today,
who knows, it could just go away.
But I don't buy that school of thought,
it would be nice, but I think not.
The argument I'll maybe make,
the chances that I'll maybe take,
the battles I forever fight,
are dying in my heart tonight.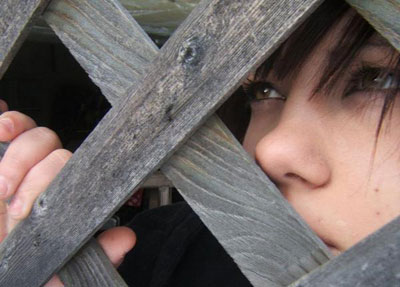 © Krystal B., Bloomingdale, IL