Countdown of Confidence
April 22, 2009
Wait, slow down for a minute.

Do you smell that scent?
Oh, so you think it's love.

Of course love is in the air;
Two teenagers are together.
Darling, you're not that special.

Love is as commonly found
As those dirty looks she sends me.
So put your arm around me
And I'll smile brightly.

I don't dream about you.
You're not my everything.
Don't kid yourself with fantasies.
We're both young and this won't last;
Try to have fun while you can.

You say I'm just playing?
Of course I am baby.
Aren't you doing the same?
Life is a board game,
Haven't you been to a store?
I assure you, I'm winning.

Sweetheart, let go of the past.
I couldn't care any less
About those now-gone girls.
And the ones still around?
Flirt with them all you want.
It's always smart to have a back-up;
Plan A isn't reliable, but it's fun.

Am I your last resort?
I almost feel bad for you.
Don't give your heart to me.
I'll only take it and wring it,
Like a wet and dirty rag,
I'll squeeze out every drop
Of hopeful teenage love,
And hand it back, clean.

I'm counting rapidly down
To the day you decide to leave.
Believe me, it'll happen.
I make single an art form,
And dating a disaster.
So, take me for a test drive,
If you think you can.
Don't say I didn't warn you;
My dear, this is the truth.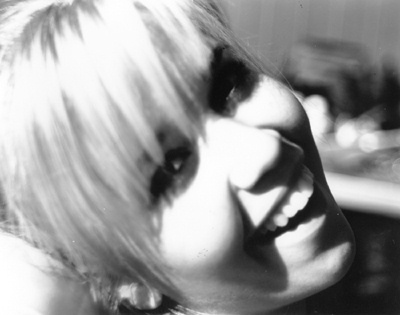 © Samantha H., Great Falls, VA