To Be or Not To Be
April 22, 2009
The light shining through the trees
Is frail and flickering weakly.
Is there an answer to this question?
Hopelessness reads in every line
Of every rock littered on the ground;
Even nature is sorrowful.
Clouds that once hovered on the horizon,
Now amass and darken;
The anger is imminent.
A flower dies and rots,
And a tornado touches down;
Such an opposite reaction.


Where is the line
That we are meant to walk?
Where does the night end,
And the dawn begin?
The horizon is beyond our reach,
And it taunts us.


The magic has died.
Today as yesterday;
As will be tomorrow.
And what remains?
Guilt and heartache.
For who murdered the magic,
The love and the joy,
But the ones who created it?
With intent or without,
With punishment or no,
Beyond all judgment.
One decision is left to you:
Live yourself
Or die yourself.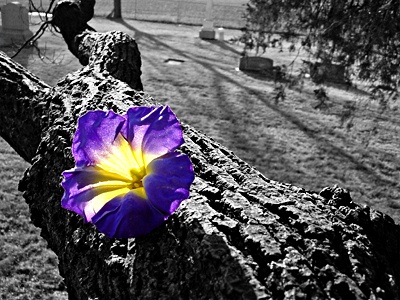 © Greg K., New Lenox, IL