Fire in the Sky
April 22, 2009
A beautiful terror has occurred,
One unforeseen and tragic.
It is irreparable,
And nothing can change it.

Heaven has gone up in flames.
The Crystal Sea evaporated.
Every mansion burned to the cloud,
And what was left plummeted.

Relentlessly the smoke has rained
From clouds of consuming flame.
The air cooled with night's fall,
And flakes of ash snow silently now.

With Heaven's destruction,
Has come Hell's collapse;
For the one sustains the other.
Now, there is no Beyond.

Sweet dreams have perished
And nightmares fallen apart.
There are no possibilities.
All that is left is to live.

No thunder heralded this storm,
No prediction this disaster.
So Heaven has fallen and life continues,
Though Paradise is dead.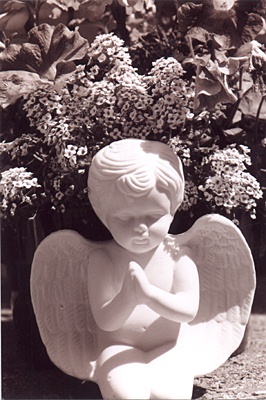 © Laurie T.,Hopkinton, MA