Responsibility
December 16, 2018
Looking up I see a bird,
Smoothly swimming through the clouds.
Outstretched are its wings
Its destination unknown to me.
I can't relate to that bird.
My wings have been stretched to their limits,
Scraped and ripped at the sides.
My leg tied to a rock, I'm unable to move an inch
I wish to escape
To join the carefree life.
To become a bird.
Shifting my backpack,
My heavy burden,
Responsibilities,
I look to that bird for strength
And continue to my classes.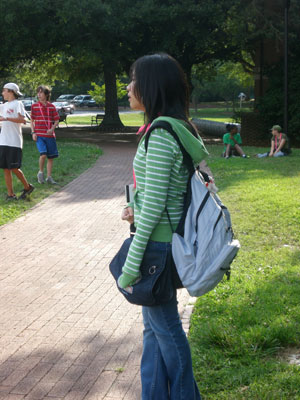 © Lucienne B., Parkland, FL