Why Would You?
April 23, 2009
Can you love me with no make-up on?
Without the dark, long lashes,
Without the pretty, clear skin,
Without the rosy, glossy lips.
Can you love me?

Could you love me with my hair un-styled?
Without the twenty minute straightening,
Without the five minute brushing,
Without the two minute pony tail.
Can you really love me?

Would you love me with my body hidden?
Without the intimidating stilettos,
Without the tight and flared jeans,
Without the flattering blouses.
Can you seriously love me?

Can you love me with twenty more pounds?
Without a size 5/6,
Without a size medium,
Without a size skinny.
Can you say you would love me?

If not for any of those things,
Why would you love me?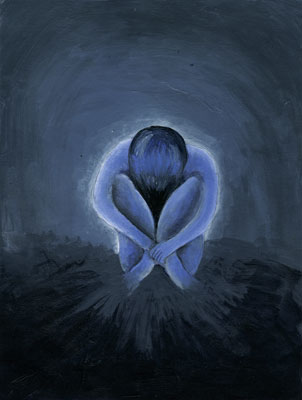 © Becky F., Sacramento, CA