how i fell for you
April 24, 2009
How did I fall for you?
For your different style.
For your playful eyes.
For your arrogant smile.

The way you would act.
The things you would say.
You brought color to my cheeks.
You would blow me away.

You would make me dizzy,
You would make my head spin.
I tried to shake my nerves off,
But then you would give that breathtaking grin.

I was always left wondering,
If I did the same for you,
That's nonsense,
No one could do what you do.

At first I tried not to,
But I could never help my staring.
"Just go ahead and talk to him."
No I wasn't that daring.

You always knew what to say,
You always knew how to say it.
You always seemed so sure of yourself,
You always knew how to play it.

Nomatter how wonderful,
You may have seemed to look at.
I knew that wasn't the real you,
There was something deeper underneath that.

Apart from your beauty.
Apart from what everyone knew.
You gave your honest self.
And that's how I fell for you.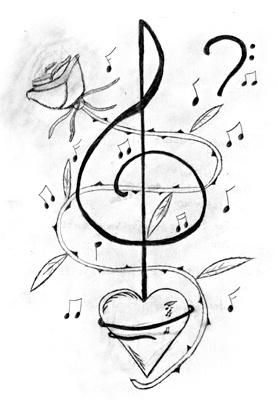 © Whitney S., Philadelphia, PA