How long?
April 26, 2009
The eye of the storm
The calm before the wake
Words drip like tonic on the soul
How long until it poisons me?

Like me when quiet
Listening to your macho feats
How long before you comprehend?

'Till I can hate the past
I cannot hate you
'Till I forget, I'll pretend
Words unspoken fly
How long until you hear me?

Tiny shards of glass
Lodged in my throat
So many things I want to say
I can't, won't
How long before you see
I don't want to hurt you?

That teddy bear on my bed
A necklace untouched
Why does everything I have remind me of you?

I never had a chance
You said you loved me
On the good days
Said you'd call later in rain
Showed up after abandonment
Expecting normalcy
I accepted you then
How long before we can look back and laugh?

Forever, always
Not anymore
I loved you all the time, you said
In the end, how long was eternity?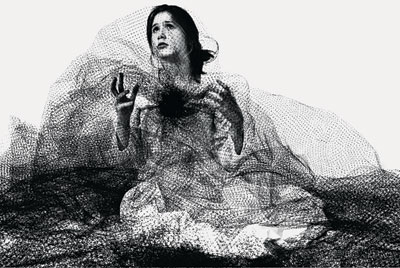 © Susannah B., Greenwich, CT