April 04, 2009 (a)
May 1, 2009
I wake to the sun,
Stirring in my sheets,
Fighting off the departure
From my dreams.

My body wrapped
In your sweet scent.
So attractive. Engaging.
In my mind my body is calling for you
As in reality.
I support myself on my shoulder.
Whisper in your ear.
Soft. Brushing. Enticing.
My arm draped freely across your bare chest.

All this time reality and fiction
Mixed in my conscious.
A mix of thoughts sweep by
Before night's end.

You give in to my seduction.
Playing as if batting the idea either way.
Your thoughts in lunacy
As you gaze my way.
My person strung haphazardly across.

The sun glints of the looking glass
As I raise my head.
The bedside bureau in my view.
The phone alight
Blinking like my faded stars
That shushed the fury of my head.

A message.
From you.
Good morning my beautiful.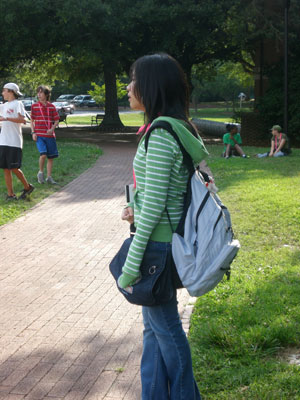 © Lucienne B., Parkland, FL