Daily Halloween
May 22, 2009
Should everyday be Halloween for me
Because I am not what I should be?
Shall I costume myself every morning
To spare your sensibilities the shock
Of an appearance and an identity
That is not what you requested?
Do I need a mask of plastic
Because my face is not fantastic
And wonderfully cloned?
Dress-up or be alone?
I refuse to accept this choice
I will wear exactly what I want
Be it revealing or chaste
I will say exactly what I want
Especially if it's not to your taste
Call me a rebel or immature
Regardless, I am the future
And if that scares you, good
I know I am misunderstood
And that's better than being you
My only prison is my mind
But you are trapped and suppressed
By the status quo you try for
The unattainable perfection
Of normalcy achieved
It's you who are deceived
By this basic need to belong
Yet you claim that I am wrong
When everyday you live a lie
And day by day I watch you die
Till all that's left is a husk
An empty costume leftover
From the party the day before
And that mask is all you know
You are your dearest foe
To afraid to let it go
This complex costume is what you know
Everyday for you is Halloween
For you are too afraid to be seen.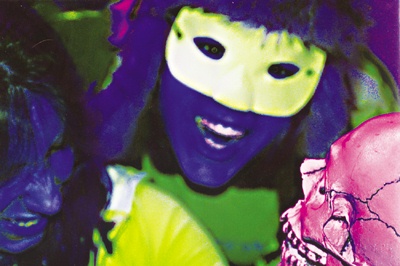 © Jon G., Bethesda, MD