Every Way Possible
May 23, 2009
That night you told me,
You told me the story,
Of your childhood

I had no idea,
That life was like that for you,
That you did those things

I cried so much that one night,
I never knew that you did drugs or drank
Yet you did do them

God sat there working on you,
His hands kept pushing you back to where
You were supposed to be

Did God grow tired of your rebelling?
Did he stop working on you?
The answer is no.

He kept working on you
He never gave up
Even when you did.

Finally one day you were found
She was a smart young woman with
A small child around the age of 3

She was perfect for you
In everyway possible
And you loved her like you have never loved before

God had won in those
20-something years
He won.

You were found by
His angel sent from heaven
To love you in everyway possible

As you tell me this story
I start crying and
I cannot stop

This is why,
This is why you love me
In everyway possible

You want to protect me from
The things you did as
A young boy

You finish your story and look
Down into my blue eyes
Assuring me that you love me

And you do.
You do and always will love me
In every way possible.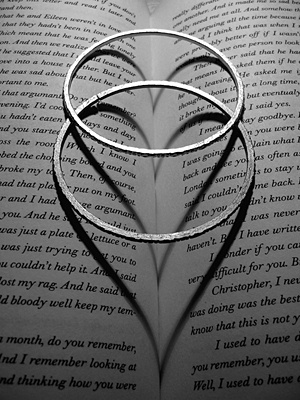 © Julia K., Old Tappan, NJ