June 20, 2009 (c)
June 20, 2009
Come entertain me.
Fill my whim's desires.
Put your lips on my mouth.
Part my words with your tongue.

Rumor told me that eyes
Lead to the soul.
You told me that mine sparkle
When I pull my hair across
And my smile turns mischievous.

Yours glow with hunger
As you wait to pounce
Eager to silence me in any way
So as to show me
The loving lust you have to
Hold inside because of age.

Prior to this you bent down
On one knee
To take my hand
And slide on your promise
For me to see when I get lonely
In the night without my love to hold me.

Because time keeps lovers at bay
To entertain their youth
My life is entertained by mmm's
Moments of the day.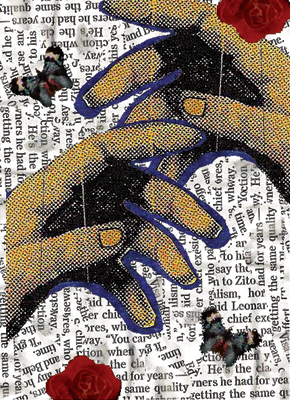 © Christine S., Arlington, VA