Background Art
June 25, 2009
Do you know how it feels?
To feel like you're the only one trying.
To feel like you're giving it your all
And getting nothing in return.

This love feels unrequited...this isn't what I signed up for
Can you stop thinking about her for a second?
Can you stop talking about her for a minute?
Can you tear your eyes away from her for just a little while?
Can you please just take a good look at me.

I'm drowning in what we call
a "relationship"
People can see its failing, but I can't let go.
This is hurting me like hell, but your smile makes me forget.

It won't matter how mad I am at you, because by morning
I will love you again.
And the pain will start fresh.

Do you care that you're tearing me apart?
Can you please just notice me for once.
I'm at the edge of the cliff...
screaming that I'm about to fall
And you don't hear me.
And you can't see me.
Not over he loudness,
not past her beauty.

I was never meant to be the girl to get the prince charming,
I was never meant to be the princess,
I was meant to be the maid of honor,
The one who watched from the sidelines.
I am background art.
So why do I try?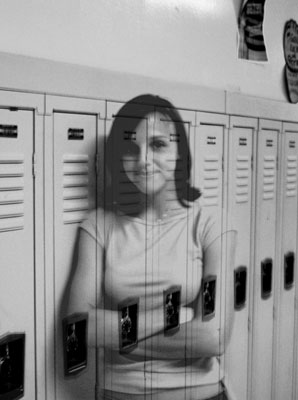 © Amy D., Troy, OH