Looks
June 29, 2009
He said "You never say anything"
I say some good remark.
but really I don't say anything because I don't know these kids,
these kids my brother performs and works-out with every week.

He would include me. Tell me what he thought about what we were seeing. I could tell he was nervous about competing the next day. I just kept saying "You'll do fine"

Whenever we talked he would look right at me. Sometimes I would look too. And sometimes we would just glance at each other.

We stood by each other whenever we were out with everyone else. We always would talk or I would just laugh.

It started when, He said "You never say anything"

Sometimes looks can fool you into thinking "maybe we could be" but right now I'm hoping this time looks won't fool me and that "we CAN be an us.

Looks. They can mean a lot to absolutely nothing but an accident.

Looks. Are what keep
you
and

me

together.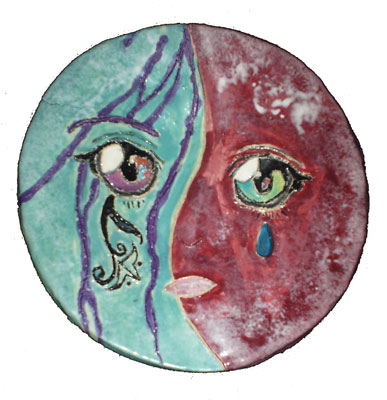 © Angel V., Tecumseh, MI