Real Life
July 1, 2009
My friend calls me up crying
Because her boyfriend been lying
I say it's hard to have pity
Because that just sounds like life to me
Real life is tough and gritty
But she can't seem to disagree
Because deep down she knows that
Real life is like combat
Have to always have your shield up
And always have gas in your pickup
Because you never know when
Your money is gonna start wearing thin
When you just have the clothes on your skin
But then again
That just sounds like life to me
We are all just a little boat in a giant sea
Real life is all about ebb and flow
And we are in woe
When our cash flow is low
But we don't let it show
Because in the end we grow
And even when you feel like you want to go
Hold on. You ain't that far
Down as you think you are.
Besides that just sounds like real life to me.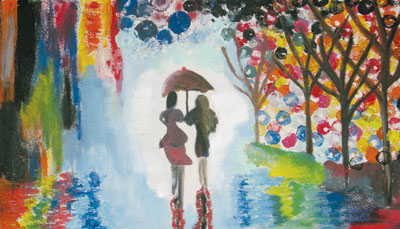 © Uzair M., Faisalabad, Pakistan