July 08, 2009 (b)
July 9, 2009
I'm writing this as I lay in bed while it
Nears the clock's midnight strike,
Waiting for sleep to kidnap my eyelids
And entertain my brain
So as to lead me off into my dreams.

My feet are chilled
And I try to forget such trivial things as such
To speed the process up
Because I know as soon as I go,
You'll be there waiting for me,
Always ready to lace your fingers in my hand.

I click my tongue in impatience
As I'm ready to feel your face
And hear your candies voice
Guide me through another night's slumbered fantasies.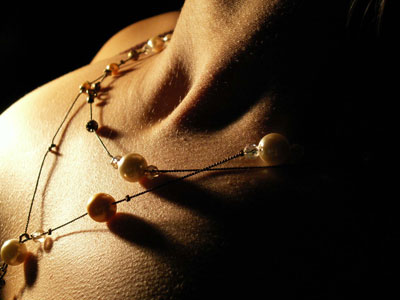 © Andreina D., Hamburg, PA