July 10, 2009 (a)
July 10, 2009
Today as the sun beat down on my face
And the freckles turned dark against my nose,
While your hand rested on my hip
And your mouth at my ear,
The world turned around us
And millions didn't know.

They didn't know the butterflies that were
Churning in my stomach,
Still after eight and a half months.
They didn't even pause their step enough to realize that
As you help me there in the water,
I knew it was forever.

I shook my head and laughed with the breeze
As it carried your words to my ear.
I know how much you hate the heat,
And yet you were laying out with me
Until I warmed enough to be submerged into the arctic water
Where splashes of pool water awaited my body.

I turned my head to listen to the waves of the water
Mixed with your attempts to shelter yourself from the sun's burn,
Just as I embraced it.
I slowly got up to my knees, dragging you with me
To lead you to the ladder
For you to get in first.

You held me tight to your chest,
You promised to never let go.
You promised, with your kiss
That you would always be there when I fell.
We played lifeguard, teens amongst the children,
And you saved my life, again and again.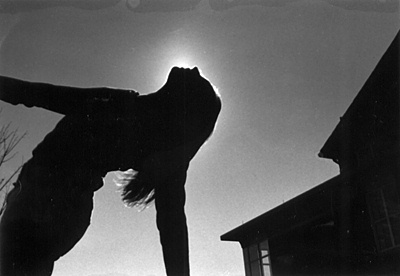 © Alexandra B., Marblehead, MA