July 22, 2009 (a)
July 22, 2009
I've came to the conclusion that
There is someone out there for everyone.
Someone who is amused that you eat
Weird lunch combinations for breakfast
And who thinks that you make a room glow.
Someone who believe you outshine the rest,
And loves to hear you laugh.

There's always the boy
Who hates to see you cry.
He wants to hold you,
Wrap his arms around you,
To comfort you and wipe the tears away
He wants to be the sun that moves away the
Rain to make a rainbow shine through.

Then again, there's always the girl
Who loves that boy,
Her perfect match.
She can't sleep at night without
Seeing him in her closed eyes.
Loving the way he says good night on the phone,
Like he's kissing the tops of her eyelids.

They spend hours on the phone
Texting silly messages,
Counting down the minutes until
They can hear the other's voice.
Twirling around with a lovesick melody
Chiming in their
Swimming heads.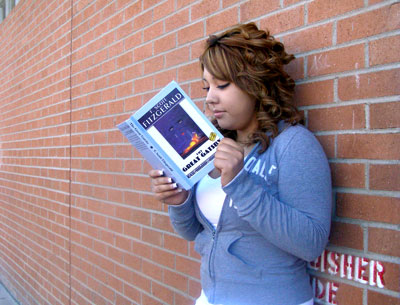 © Adrianna P., Phoenix, AZ