The Pig
July 21, 2009
Doomed to the life of an everyday play, where the scripts they say nothing and no sound they portray.
This monotonous role of an everyday pig, which eats away pain, and trots with a jig.
We are all blinded, and so we can't see, the path to a life, escape from routine.
Oh, beg me to differ, I do not walk alone, for there are others who march, and others who drone.
Alas, they too are blinded like me, the pig that like others has an infamy.
We are known as the pigs that will die day by day, in the slaughterhouse cheering, and bellowing away.
This role under turning, it's quaking, and churning, never changing nor waking to amend.
Us pigs in our houses, have only one path that we can't break, and quake, or bend.
Evade this wide path, for the narrow is thinner, but it's a route we will take to relive, our lives that we lost to the replicate days, repetition we have but do not want to give.
This curse of reiteration has brought us too low, upon our knees, down, down below.
To where you can feel the marching, the stomping, the trudging, the plodding, of the pigs that we are, and will always be known.
Trot along piggy because nobody cares, you will never escape, and you'll always be theirs.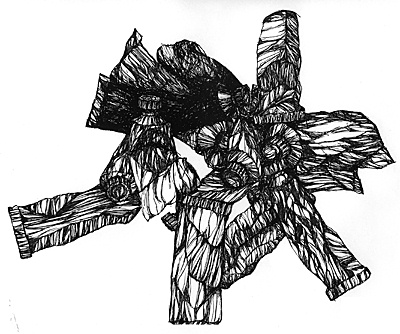 © Suzie L., Wyckoff, NJ